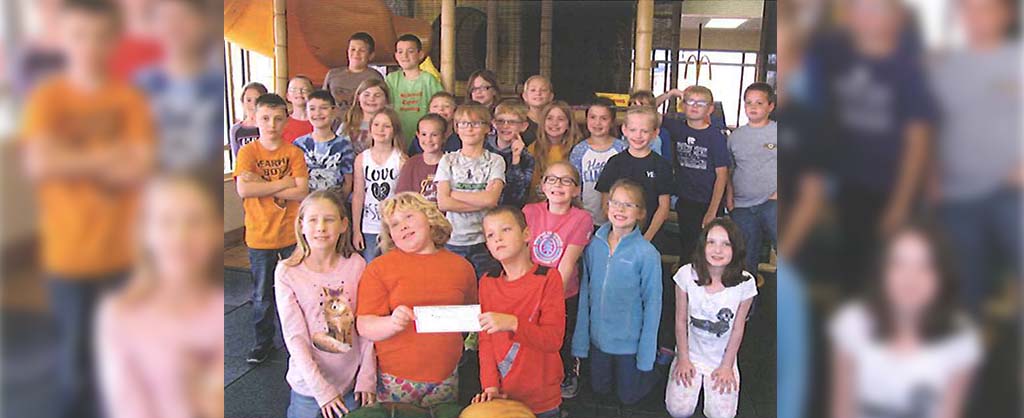 3rd Grade Class Project helps keep families close
The 3rd grade class of Victoria Elementary school in Victoria, KS participated in their 10th annual class project to help RMHC Wichita. Under the guidance of Gail Kuehl, Owner, McDonald's® of Hays, Russell and Wakeeney, this learning experience combines an economics unit with a Ronald McDonald House Charities® Wichita fundraiser.
The students obtain a $200 loan from a local bank, so they can purchase ingredients and supplies necessary to make and sell trail mix at their high school athletic events. The students learn about loans, interest, principal, inventory, expenses, profit, marketing and teamwork.
The profit the students earn after paying back their loan and interest is then donated to help families at RMHC Wichita. The class is then hosted to a complimentary lunch at McDonald's where they learn about RMHC background and mission as well as McDonald's economic impact on the community.
This year the students raised $276.73. Thank you so much for keeping families close!