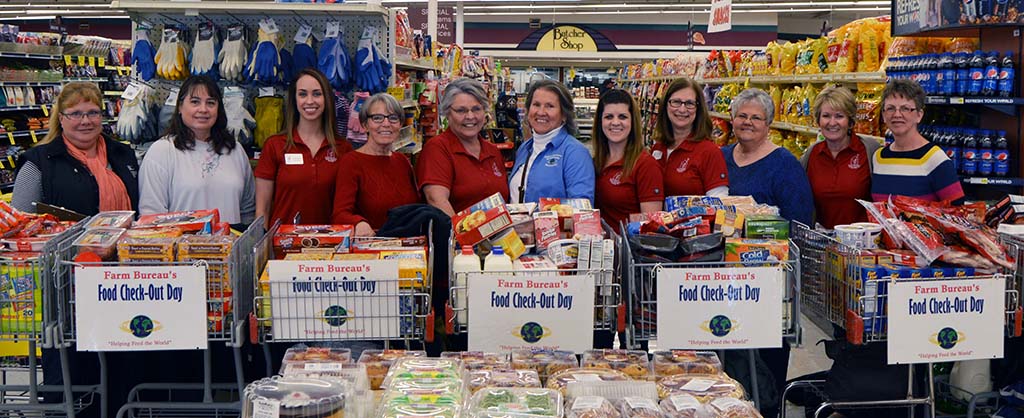 Farm Bureau's "Our Food Link"
Representatives from the Sedgwick County, Sumner County, Harvey County, Cowley County, and Butler County Farm Bureaus provided a $2,350 food donation to Ronald McDonald House Charities Wichita.
This was the 19th year of Our Food Link. During Our Food Link, Farm Bureau shares the message that America's farmers and ranchers are committed to producing safe, abundant and healthy food.
"We are incredibly thankful for the Farm Bureau's support." said Susan Smythe CEO/Executive Director. "Through their generous food contribution, we are able to provide families who stay with us home-cooked meals and lessen their burden during difficult times. We are so grateful for all their support over the last 19 years."
Representatives from Farm Bureau and RMHC Wichita shopped at Leeker's Family Foods, 63rd and Broadway in Park City, using Wish Lists provided by the Ronald McDonald House Charities Wichita staff. Leeker's generously gave a ten percent discount on the entire purchase