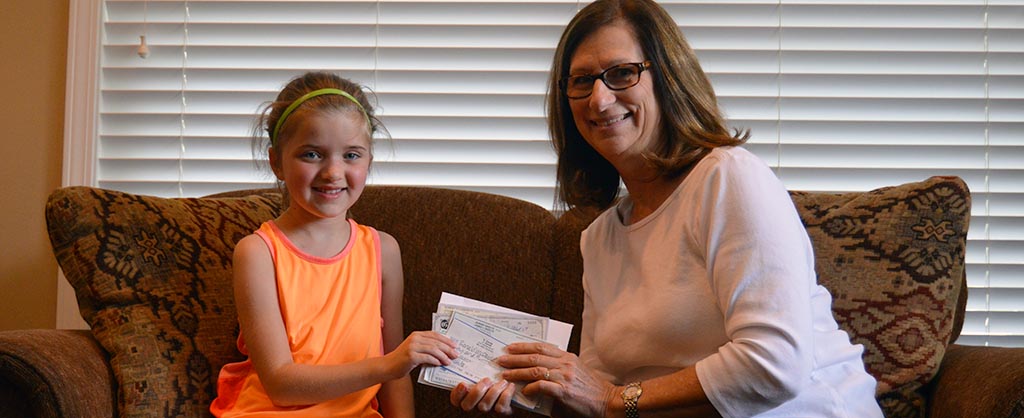 I'm a Very Proud Mother
For the second year in a row, 7-year-old Adilynn Sholtz decided to forgo birthday presents and told her parents Jamee and Jeremy Sholtz she wanted money so she could donate it to Ronald McDonald House Charities Wichita.
"I'm a very proud mother," Jamee said. "It is so heartwarming so see your child have so much love and generosity for others."
In addition to just donating her birthday gifts, Adilynn also saved her allowance so she could also donate as well. Through her generosity, a family can stay close to their child for 5 nights this year at one of our Ronald McDonald Houses.
Last year, Adilynn surprised her parents by asking for her birthday gifts to be donated to help Kansas families. Just in the last 2 years, Adilynn had raised over $700 for RMHC Wichita.
"She has a goal for next year," Jamee said. "Her goal is to raise $480 so a family can stay for 6 nights. One more day than this year."