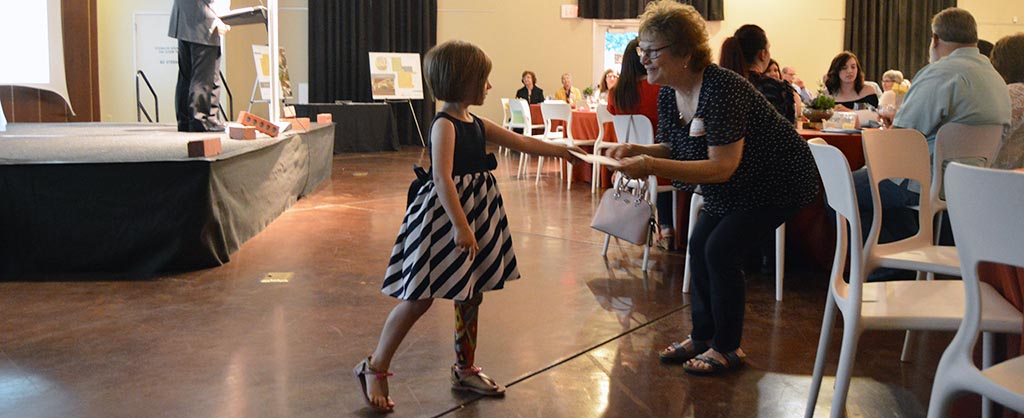 Showing Appreciation for Keeping Families Close
Volunteers from Ronald McDonald House Charities Wichita were invited to a dinner in their honor on Tuesday, April 18th. The 2017 Volunteer Appreciation Dinner was themed "Volunteers are the Foundation of our Mission."
The event was held at ABODE in downtown Wichita where over 100 RMHC Wichita Volunteers were treated to a dinner and Little Lion Ice Cream. The program was emceed by Ian Worrell and featured the story of the Aronis Family.
RMHC Wichita had 156 regular volunteers in 2016 who donated 4,962 hours of their time and talent to help support our Houses and Family Room.
The 5-year honorees were Ginger Cox, Valerie Dettwiler, Jim Knight, Michael Lane, Kelly Longenecker-Thomas, and Sandy Peters.
The 10-year honorees were Bob Alley, Mitzi Bales, and Patty Gier.
Robert Lane was also honored for 35 years of service to RMHC Wichita.
Thank you to all of you who support Ronald McDonald House Charities Wichita.