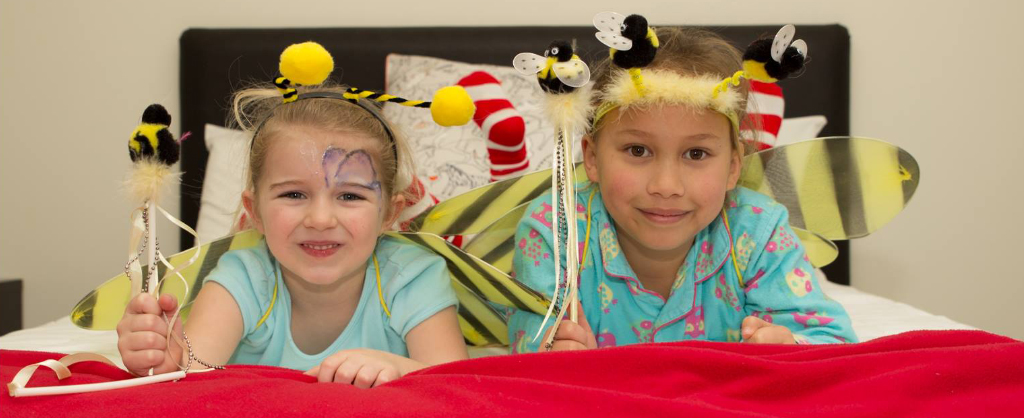 Host a Family Activity 
Hello Volunteers! The activity options listed are great for groups who are small (1-5 persons) and may not have the budget to cook a meal for our families. If a meal slot is already taken on a day you'd like to volunteer this is also a wonderful alternative. Hosting a family activity is a great way for families staying at RMHC Wichita to mingle and get to know one another. It also gives families an opportunity to get out of their rooms and enjoy an activity together. Please do not be discouraged if few families come, sometimes the day at the hospital or appointments can be very exhausting. It may be beneficial to come early to set up and walk around RMHC Wichita to rally families. Volunteers are expected to set up before and clean up after hosting. Thank you for your time!

Movie Night– Bring a movie, or borrow one from RMHC Wichita. You can also bring popcorn and/or candy to share with the families. RMHC Wichita requests that movies be family friendly, having a "G" or "PG" rating.
Game Night– Bring your favorite games to play with RMHC Wichita families.
Bingo Night– Bring a bingo set or borrow from RMHC Wichita
Ice Cream Bar– Bring some ice cream and your favorite toppings to share with RMHC Wichita families!
Craft or Scrapbook– RMHC Wichita has some craft and scrapbook items, come host a craft night by bringing a craft! RMHC Wichita also has stamps donated from Stampin' Up! and would love for a volunteer to come do some stationary with RMHC Wichita families.
Monthly Birthday Celebration– Bake a cake for RMHC Wichita families with birthdays this month! Must be made in-house unless it comes from a third-party kitchen.
Please view the calendar below and find a date and time that fits your schedule and is available. Once you have chosen an activity time, please fill out the form below to get placed on the calendar. The preferred time for volunteers to host an activity is weekdays from 6-8 p.m. and weekends 1-4 p.m. Limit 1 activity per day.
May

2019

Sun
Mon
Tue
Wed
Thu
Fri
Sat
Schedule Your Activity