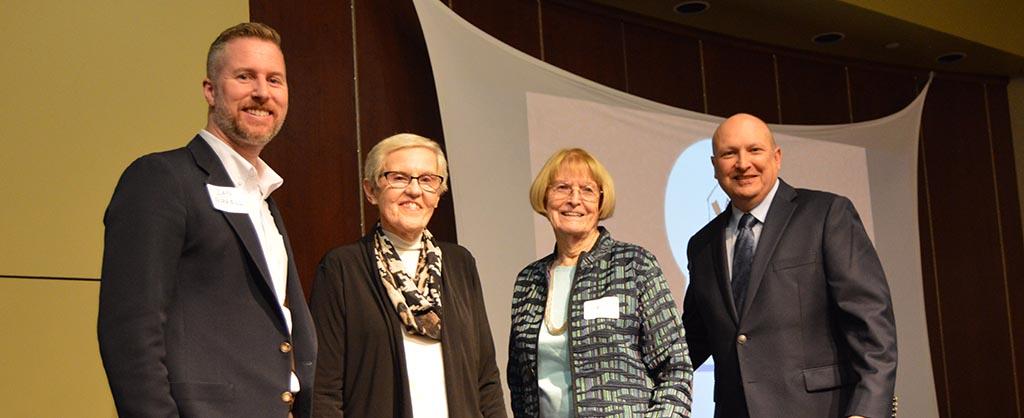 Showing Appreciation to our Volunteers
Volunteers from Ronald McDonald House Charities Wichita were invited to a dinner in their honor on Tuesday, April 17th. The 2018 Volunteer Appreciation Dinner was themed "Volunteers are the Key to our Success."
2017 was a year of growth for RMHC Wichita volunteers. Last year, we had 167 regular volunteers who donated 6056 hours giving their time and talent to help support our Houses and Family Room on a regular basis.
In addition, in 2017 our meal program grew by 50 meals. At total of 356 meals were prepared last year for a food savings of $59,000! These meals mean more time families can stay with their children without having to worry about finding and preparing something healthy to eat.
RMHC Wichita also honored our milestone volunteers for their years of service to Kansas families.
The 5-year honorees were Megan Bish, Travis Brock, Jason Douglass, Rachel Douglass, Channing Mastroly, Zach Mastroly, Brian Turner, and Lisa Turner.
The 10-year honoree was Kathy Darling.
The 15- year honorees were Barbara Carlson and Marlen McIntosh
Thank you to all of our volunteers for everything you do throughout the year for RMHC Wichita and our families.