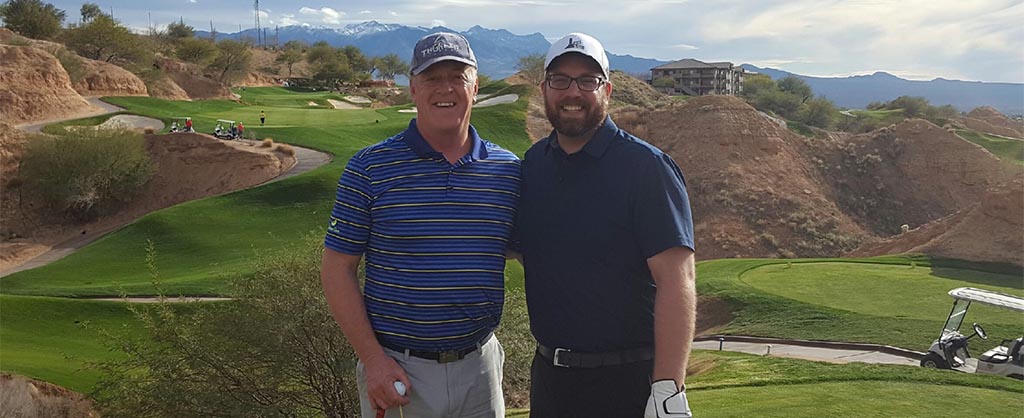 TPC Las Vegas – The Ultimate Golf Trip
It began with an invitation to my son, my best friend and his son to join me on a bucket list trip to Las Vegas. A trip I won by participating in the trip giveaway raffle at the 2016 Ronald McDonald House Charities Wichita Annual Benefit Golf Tournament. From the moment the planning process began it could not have gone any smoother. The representatives from TPC LasVegas, the Treasure Island Hotel and Southwest Airlines were informative, accommodating and efficient. There were no issues whatsoever in finding and booking dates that worked for all of us.
The free baggage policy of Southwest Airlines came in very handy and we piled our suitcases and golf clubs on to the plane. The direct flight to Las Vegas was smooth and quick with no worries about changing planes or layovers. A short time later we were in our rental vehicle and cruising down the strip to Treasure Island Hotel.
When we arrived at Treasure Island Hotel  we walked into a lobby with people lined up as far as the eye could see waiting to check in at the front desk. No sooner had we exhaled in frustration than a representative of the hotel asked us is she could help. We explained our situation and were quickly taken to the VIP check in area which was a private room with cold beverages, snacks and a concierge. We had access to this hospitality suite for our entire stay…Yeah baby!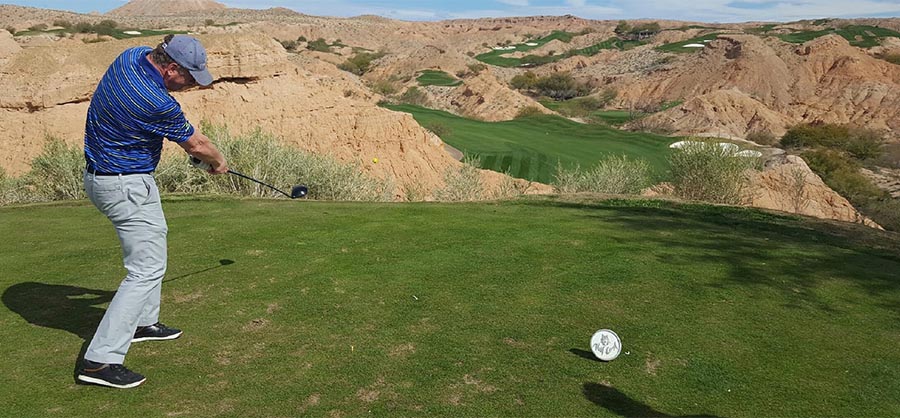 The staff at the TPC Las Vegas was warm and welcoming. After hitting some complimentary practice balls on the range we were off on our 18 hole adventure. The course was truly spectacular and while the golf played may not have been up to PGA standards nobody had anymore fun than we did.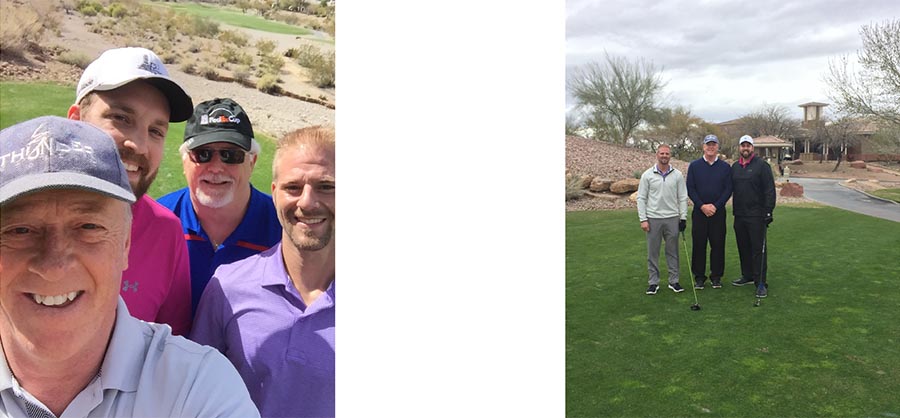 There were many 'adventures' on our trip to Las Vegas but you know the saying. We are so grateful that we were able to share the trip and I will be entering the raffle again this year in hopes of winning the opportunity to create new memories with good friends.
– Tom Roulston