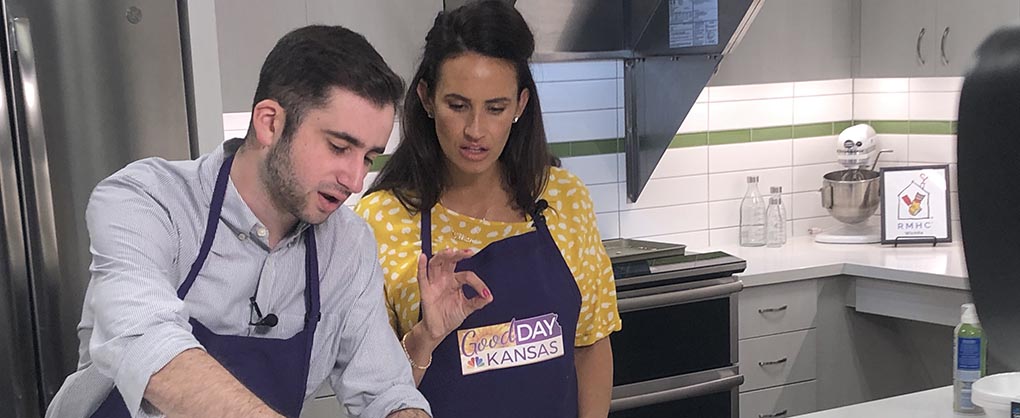 Meal Program
Our goal at Ronald McDonald House Charities Wichita is to provide a safe, comfortable, and hopeful environment for families with hospitalized children. In order to keep our families in the healthiest environment possible, we are temporarily pausing all volunteer opportunities – including our meal program until further notice.
There are ways you can continue to help the families in need of our house! You can purchase single-use or pre-packaged meals such as individually packaged snacks, frozen meals, breakfast items, soups, etc., and either bring them to the house or have them delivered to our address (551 N Hillside, Suite 100 Wichita KS, 67214)

The Meal Program at Ronald McDonald House Charities Wichita allows families to spend more time by their child's bedside in the hospital. By taking the time to deliver a meal, you are giving extra time back to those families to be closer to their children.
If you are interested in helping with the meal program, please contact Hayley Gribble, Volunteer Manager at (316) 267-4182 or hgribble@rmhcwichita.org