Little things can make a Big Difference
Each year RMHC Wichita sponsors a state wide Pull Tab Program. We collect the metal piece located on the top of a soda cans or any other can with an aluminum tab. These pieces are known as pop tabs or pull tabs. (Most soup and cat food can tabs are made from tin so unfortunately we cannot take them.) This activity not only helps save the earth but it also raises much-needed awareness about how one individual's contribution can make a substantial difference for a family staying at the Ronald McDonald House or using our Ronald McDonald Family Room.
Collecting pull tabs is fun and easy. It is also a great way for children, families, schools and companies to get involved!
Drop off your pull tabs at the Ronald McDonald House (551 N Hillside Suite 100). For Donations made after 6:00 P.M. or on weekends, please ring the exterior doorbell on the front of the building.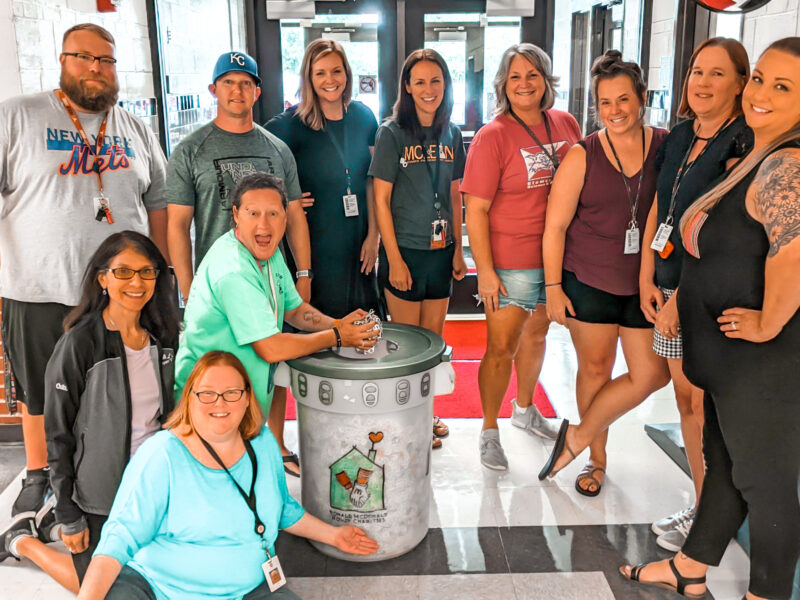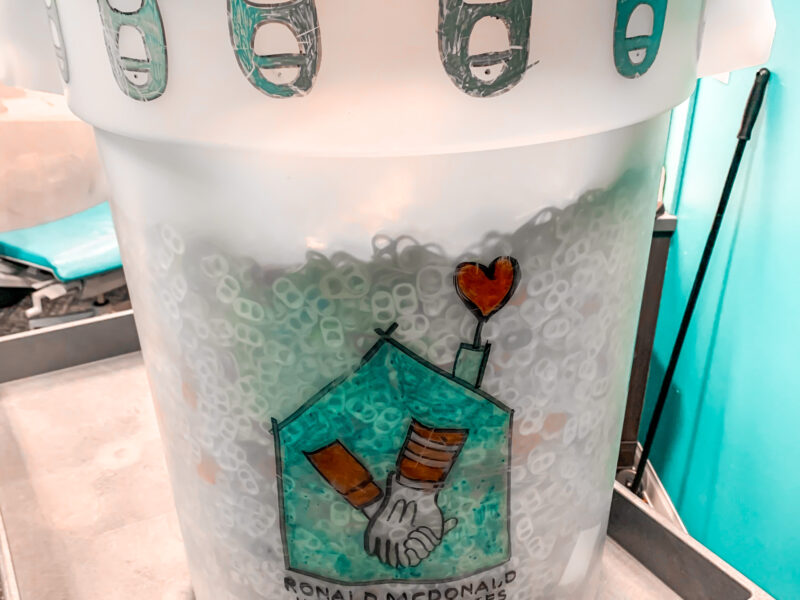 We will be having a Pull Tab Collection Day!!!! On Thursday, April 25, 2024. Please click the button below for more details and to RSVP!